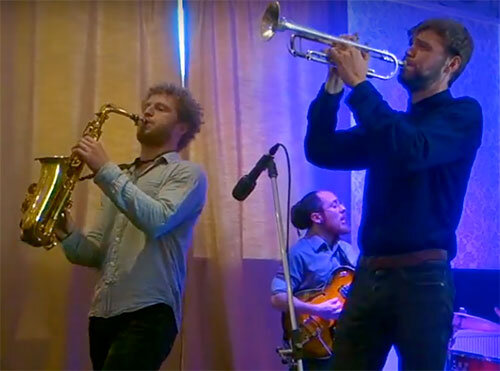 Featuring "Old Chaps" from Lille, France, at The Walnut Tree, Blisworth, during their
2017 Spring UK tour.
"Do you know Sheik of Araby?" Or rather do you know
HRH Romain Dsrx on Sax?
Old Chaps are Dréo de Lille (Vocals), Louis Thomas (Trumpet),
Romain Dsrx (Saxophone), Vince Evrard (Guitar), Benoît Luchier (Bass),
Nicolas Wroblewski (Drums).
(Photos & YouTube © Peter M Butler, Jazz&Jazz)
Please follow and like us: