In his recently published book, "Tales of Beltinge In The Second World War", Malcolm Hobbs told of his gripping adventures in Beltinge and Herne Bay, Kent, as a schoolboy during the war years.
A few years younger than Malcolm, this inspired me to begin writing a series of short stories, not necessarily in sequence, about my life and times in Beltinge in the happier post war 1950s, when it was an adventure playground.
I recently read on online these words written by Steven Matlock in 2015. "I have some great memories of my life in Herne Bay, climbing the cliffs between The Downs and Bishopstone Glen. The cliffs were all graded around 1973 to halt erosion, a sad sight for me."
I concur, Steven, and also have wonderful memories of those days.
Our Teenage Adventure Playground!
The cliffs between Herne Bay, Beltinge and Bishopstone Glen were an adventure playground for us local teenagers in those days. We became adept at scaling their escarpments and speeding across their narrow ridges and – even skidding down the steep shale slopes. So skilled were we that we could outpace all comers – particularly teenage holiday makers who dared to challenge us – over boggy terrain. Occasionally the fire brigade had to rescue holiday makers sunk up to their waists in the clay mud pools. Winter snowfalls and ice added to our adventures. And always accompanying us was Patch, my faithful cross breed terrier.
The Magical Mattress
But there was one specific adventure which simply has to be told. One summer's day we came across an old double bed mattress which some unworthy had tossed down the cliff face. Magical! Instantly we converted it into our shale slope toboggan.
Hauling it up onto one of the steep ridges, as many of us packed onto the mattress as possible (along with Patch) and set it speeding down the shale slopes. Brilliant at high speed with all of us clinging on for dear life – until, after several days of wear and tear, the mattress, fully laden with scruffy youths – and I might add, teenage girls as well as boys and one dog – the mattress exploded. It burst asunder! Springs and strappings hurled in all directions. And yes, along with every single one of us tobogganists! I was into amateur photography back in those days, but if I'd had a camera with me it would have done no good!
Needless to say, despite recriminations, we all survived to continue our remarkable East Kent teenage adventures.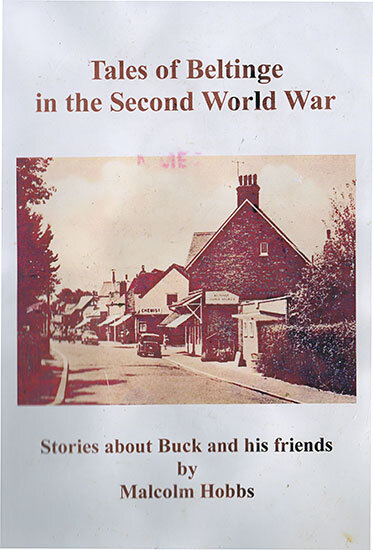 Postscript 
Why post this on Jazz&Jazz? 
Because Beltinge and Herne Bay is where jazz for me began.
Here are extracts from one of my earlier posts.
Jazz Too!
Jazz too played large in the picture. I remember especially one late night party thrown by Bertie in his grand old Georgian Terrace house on Herne Bay sea front. Two jazz hits, played over and over again that night, still haunt me – Miles Davis's "Lift To The Scaffold" and Lonnie Donegan's "Seven Golden Daffodils".
That too was the era of Acker's "Stranger on the Shore" and Kenny's "Midnight in Moscow" – bringing back memories of my first "real" girlfriend. Sammy Rimington did the East Kent Jazz Circuit in those days and still does so this day, touring with his International Jazz Band's Autumn tours. But his was and still is pure New Orleans Revivalist Jazz dating back to the era of his mentor, the legendary George Lewis.
Peter M Butler
Editor & Proprietor Jazz&Jazz
Please follow and like us: