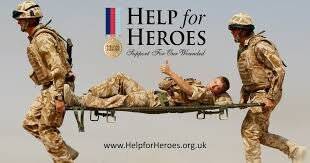 When Tony Tutton, our good friend and neighbour back in wonderful Lemsford, emailed us about his band "The Beaucrees" and a single they have just recorded for "Help for Heroes", I decided I simply had to post it here on Jazz&Jazz.
It's not jazz but it is very, very special! Here's why.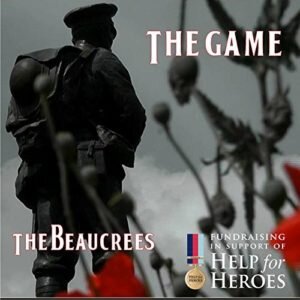 The single went on general release on 11 November (Armistice day) and that same evening Tony and two of his band members were interviewed about the single on London Live television. Here is the link:
https://www.facebook.com/david.doll.75/videos/10154065646290949/
Subsequently Tony emailed, "The television interview has now had over 1000 views. Due to you and your friends' support the single today has risen 215 places to 85 in the Amazon charts. And from 42 to number five in the iTunes vocals charts. The video that goes with the song is now available on YouTube so if you have not seen it yet here it is:
In his email Tony thanks everyone who has already supported "The Game" for all the kind comments and for downloading and sharing it. So please add your support by downloading the song for just 99p (or £1.98 for the full version). Every penny goes to "Help For Heroes". It is available for purchase at:
iTunes: https://itunes.apple.com/gb/album/the-game-single/id1168707201
Amazon: https://www.amazon.co.uk/Game-Beaucrees-x/dp/B01MDQH2B3/ref=sr_1_1?ie=UTF8&qid=1479049375&sr=8-1&keywords=the+beaucrees
A media launch is planned for later this month and The Beaucrees are looking forward to further exciting results. But there's no need to wait to add your support. Just use the links above.
If you want to keep up with what The Beaucrees are doing their website is www.thebeaucrees.co.uk and their Facebook page is at https://www.facebook.com/TheBeaucrees
Tony closed his email with: "A big THANK YOU once again on behalf of myself and my band and "Help for Heroes" for your support for this good cause – please keep spreading the word. I will keep you up-to-date with what is happening. Number one this Christmas – who knows?"
Thank you Tony and The Beaucrees!
Peter M Butler
Editor & Proprietor Jazz&Jazz
PS Tony is a member of my Facebook Jazzers Group.
Please follow and like us: