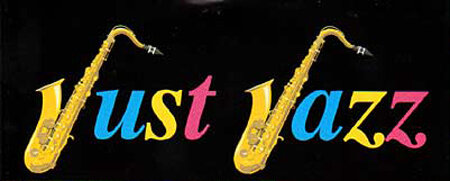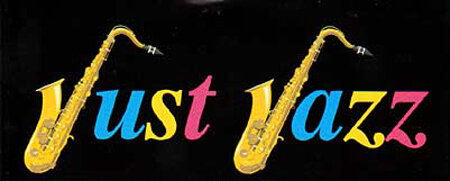 Several items captured my attention in the December issue of
Just Jazz Magazine.
From the Editorial:
"Just Jazz has been going for nearly 20 years now, dropping through your letterboxes, or on sale at clubs and festivals. However, we are aware that, in this day and age, we should consider going 'online' … and dare we say, attracting … young readers. Watch this space…"
I launched jazzandjazz.com back in 2010 so there's some catching up to do with the monthly printed Just Jazz Magazine. But over that time I owe a great deal to Pete Lay's and Jim McIntosh's support and would be only too pleased to cooperate with Just Jazz Online and to do all I can to help promote the site – especially to younger online jazz fans.
Also From the Editorial:
"Well 2016 has been a bit of a mixed bag. Two festivals deciding that 2016 would be the last …  However, others are still swinging along very nicely and in most cases to increased attendance. The club scene is doing reasonable well, but despite the increasing number of young musicians, we are still not reaching the younger fans … how we fix this problem is the proverbial $64,000 question …
Working together, perhaps Jazz Magazine Online and jazzandjazz.com, could work towards fixing this?
From the Contents:
"The end of the line for The Winning Post"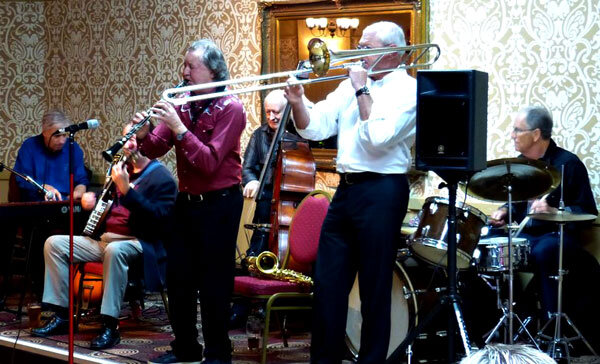 I was especially saddened to read the article "The end of the line for The Winning Post". Kay and Tony Leppard have been running The Winning Post in Whitton, West London, for almost 20 years and in the process have raised over £50,000 to help support their local children's hospice. The Club will be sorely missed. Plus they also ran Thursday Lunchtime sessions at the 100 Club until a few months ago, thank you Kay and Tony.
"Change" by Heather Balon Lay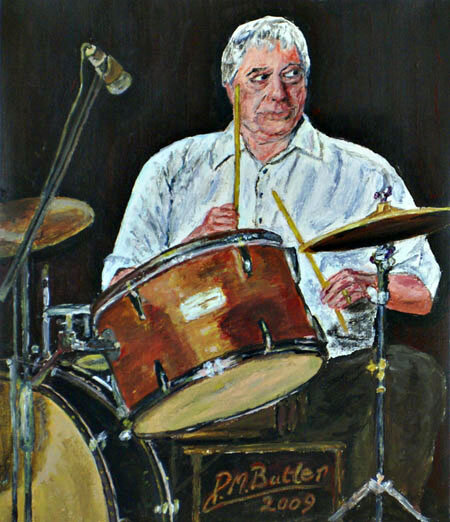 Next I was drawn to Heather Balon Lay's article "Change" about the changes to Hemsby's Autumn Jazz Parade resulting from major renovations at Seacroft Holiday Village. Why? Because due to extenuating circumstance this was the first Autumn Parade I had missed in eight years. It was back in 2008 that I began photographing and painting portraits of jazz musicians, which led to the launch of Jazz&Jazz in 2009 and then to filming jazz for YouTubes in 2013. And above all, it was at the 2009 Parade that my wife, Ginny, won the very last Ken Colyer Trust National Prize Draw for a trip for two to the New Orleans French Quarter Festival in 2010. This resulted in a host more photographs and acrylic portraits.
I reminded Barry Price when he sent me birthday greetings earlier this month, just how pleased Ginny and I were to be presented with the winning tickets by him. He replied that he couldn't think of more deserving winners. Whatever, Barry, but this website plus my Social Media and YouTube sites have made it even more rewarding, hopefully for all of jazz. Perhaps it was just fate!
Hemsby – I hope to be back for the Autumn Jazz Parade next year.
Interview with Denise Gordon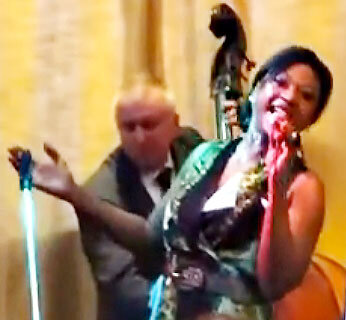 Another December Just Jazz article which captured my attention was Jim Macintosh's intriguing interview with Denise Gordon.
••• ••• •••
If you haven't already got the December issue of Just Jazz, sent for it now at:
Just Jazz Magazine Ltd, 29 Burrage Place, London, SE18 7BG.
Peter M Butler
Editor & Proprietor Jazz&Jazz
Images © Peter M Butler, Jazz&Jazz
Please follow and like us: