This morning I was saddened to receive the following message
from Pete Lay.
"It is with deep sadness I have to announce that Johnny Rodgers passed away on Sunday evening January 3rd 2016. Not only a really nice guy, we have lost a wonderful clarinet player. He will be sorely missed.
"I know you all would like to share my condolences to his wife Cathy and to Johnny's daughter and grandchildren.
"R.I.P. dear friend, your pain is finally over.
With regrets
Pete"
Johnny fought long and hard against his illness and even played his beloved clarinet with Pete's Gambit Jazzmen at The Autumn Jazz Parade last September, the last time I spoke to him. He was one of the first jazz musicians to inspire my Jazz&Jazz Paintings and as a tribute, here is my portrait of him on saxophone during the 2011 Ramsgate Seaside Shuffle Festival.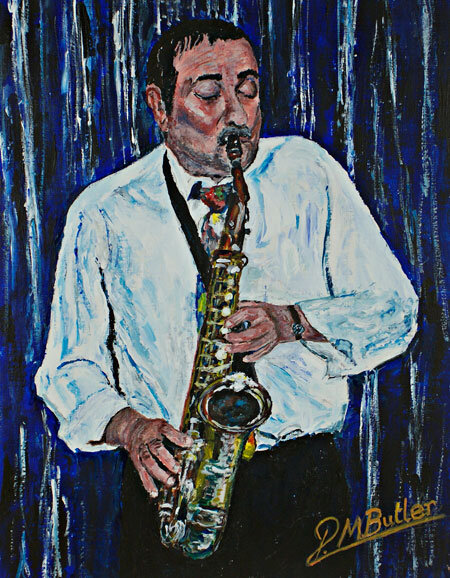 At the time I wrote this poem to accompany the portrait:
Passion Personified
Sparkling hues
Rhythm and blues
Dazzling jazz
Razzmatazz
Passion personified
By Johnny on sax.
Peter M Butler
Editor & Proprietor Jazz&Jazz
Please follow and like us: