It was good to chat with Tim Curtis again yesterday at Lemsford Jazz Club.
He was playing sousaphone with Bill Freeman's New Orleans Happy Jazz Band. It's some time since we last met. Here is my portrait and poem of him on his beloved sousaphone with Bob Thomas & The Tomcats in the good old days of jazz at The Long & The Short Arm hostelry
in Lemsford Village.
Sadly yet another pub which closed its doors to jazz after ten wonderful years of hosting great bands organised by Bob Thomas.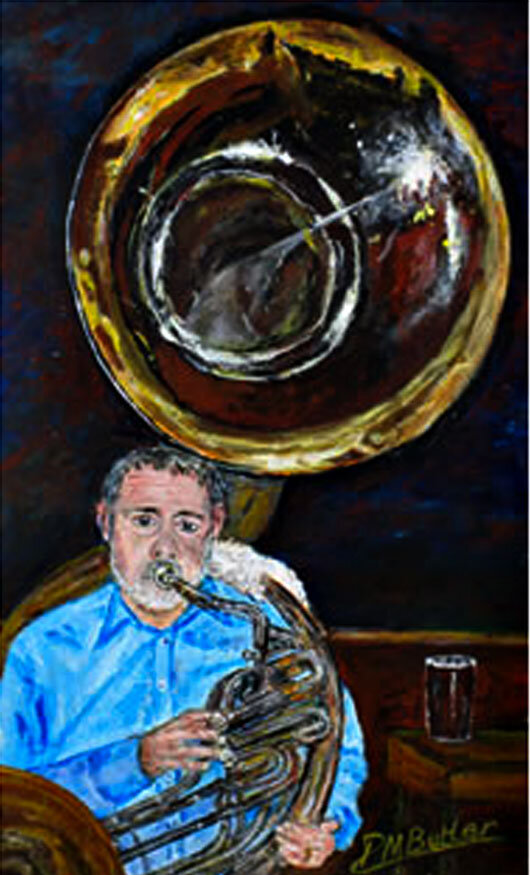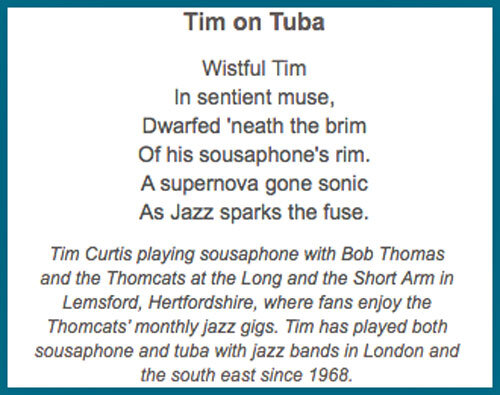 Peter M Butler
Editor & Proprietor Jazz&Jazz
(Photos © Peter M Butler, Jazz&Jazz)
Jazz&Jazz Giclée Fine Art Prints of the portrait and poem are available for purchase upon request.
Email [email protected]
Please follow and like us: