Let me put you in touch with Tom Syson, a young man with a huge enthusiasm for jazz who is working wonders for the jazz scene and young jazzers in Bedford, Bedfordshire and beyond.
Tom recently launched Conscia Jazz, a new Bedford based jazz promotion and education company.
"The website talks about what the company is trying to do in both promotion and education and will have more updates in the coming weeks and months. This will include additional regular events as well as information about next year's Conscia Jazz Festivals in Bedford."
On June 25 Conscia Jazz launched their first 'Jazz at the Park' session, based in the popular Pavilion Cafe in Bedford Park. The evening was all about breaking down the barriers between the musicians and the audience and plans are to make these sessions regular events. The events will be two 45 minute sets long and will start at 8pm on the last Thursday of every month. A 15-30 minute Q&A session about the musicians and their music is included in the second set.
"A trio, duo or a solo act will perform each month and the aim is to promote a variety of different styles of jazz music."
All tickets are to be sold online prior to the event at £10 (+ 10% booking fee) with a maximum of 30 available.
Regrettably Jazz&Jazz missed out on featuring Tom's first event on 25th June but we are pleased to include the 30th July and 27th August sets below.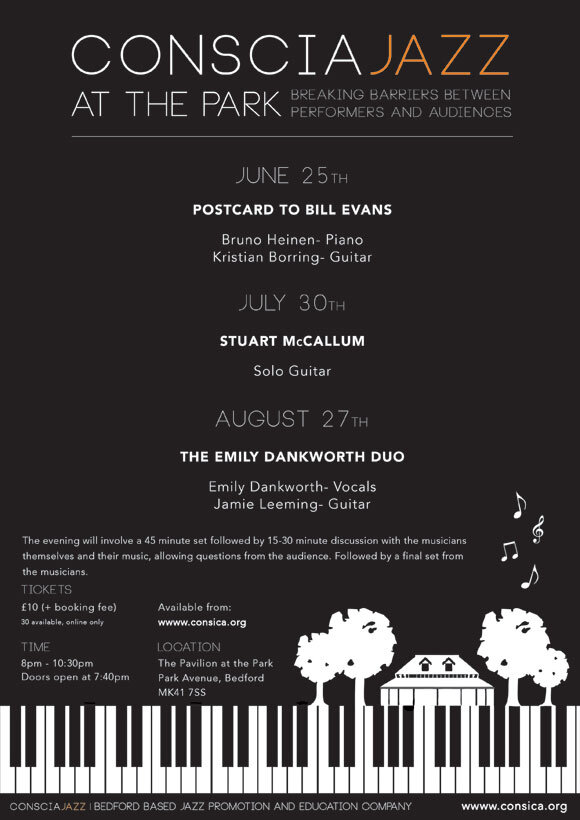 Other Conscia Jazz Venues in Bedford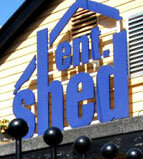 The End Shed
Jazz at The Auction Room
Discover more about Tom at: http://www.tomsyson.com
Email: consciajazz@hotmail.com
Peter M Butler
Editor & Proprietor Jazz&Jazz
Please follow and like us: