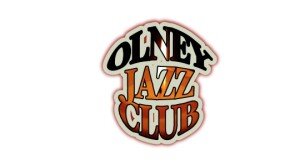 May Newsletter
Hi Olney Fans,
Our next gig stars The Gary Wood Swing Band featuring Gary Wood, (trumpet,vocals), with his new show "When Gospel Meets Jazz".
8.oopm Tuesday May 5th
£10/£8 in advance from Carlton House Club, High St, Olney
Tel: 01234 711348
Also from: Phonebox Magazine, Stanley Court, Olney.
Gary Wood took an early interest in music. He quickly developed a taste for jazz and swing, joining his first band in 1986. Since then Gary has built a solid reputation as a trumpeter and vocalist and now works as a busy, freelance musician appearing with bands in a variety of jazz & swing styles. He has performed at festivals in the UK and Europe and has played with many top musicians such as Alan Barnes, John Dankworth and Roy Williams. Currently Gary plays trumpet with Tad Newton's Jazz Friends and runs his own successful quartet. Recently he released his debut CD 'Evening Standards' and joined Richard Leach's "7 Stars of Jazz" at the beginning of 2015.
Also in the band are Roger Evan (keys), Chris Green (bass) and Ronnie Fenn (drums).
This will be another great night … so make sure you get your tickets early!
Coming soon

8.oopm Tuesday June 2nd
"Celebrating Hoagy" with the Chris Ingham Quartet £10/£8
*** *** ***
7.30pm Thursday June 25th
Riverboat Shuffle Jazz Cruise on the Ouse – with Julian Marc Stringle (clarinet/sax), Alan Haughton (piano) and Bobby Orr (drums).
Tickets £17.50 from www.johnbunyanboat.org or the booking line 01946 817456.
Email olneyjazzclub@gmail.com for details and possible minicab to the mooring,
Further details: www.olneyjazzclub.com
*** *** ***
8.00pm Tuesday July 7th
"Alan's Summer Jazz Bash" featuring Roy Williams (trombone), Mike Wills  (sax/clarinet), Tomas Pedersen (bass), Bobby Orr (drums) and yours truly on piano, PLUS a special appearance by jazz diva Susan Valliant Speer £10/£8
Don't forget to book if you would like to eat: two main courses for £10.
Carlton House Club 01234 711348 and Phonebox Magazine, Stanley Court, Olney
More details of OJC events plus photos, etc can be found on our website at www.olneyjazzclub.com
Hoping to see you soon at OJC,
Alan
Olney Jazz Club
www.olneyjazzclub.com
olneyjazzclub@gmail.com
(Photos © Peter M Butler, Jazz&Jazz)
Please follow and like us: