Now in it's fifth year, Ramsgate Seaside Shuffle is the UK's most recently established jazz festival and continues to go from strength to strength. Smaller scale compared with other festivals, yet full of character and charm in it's varied Ramsgate settings, from The Small Boat Owners Club to The Sailors' Church in Ramsgate Harbour and the Sunday Seafront Umbrella Parade, fans call it "the friendly festival" with very good reason.
You can be sure of a warm welcome from The Shuffle's Organising Committee.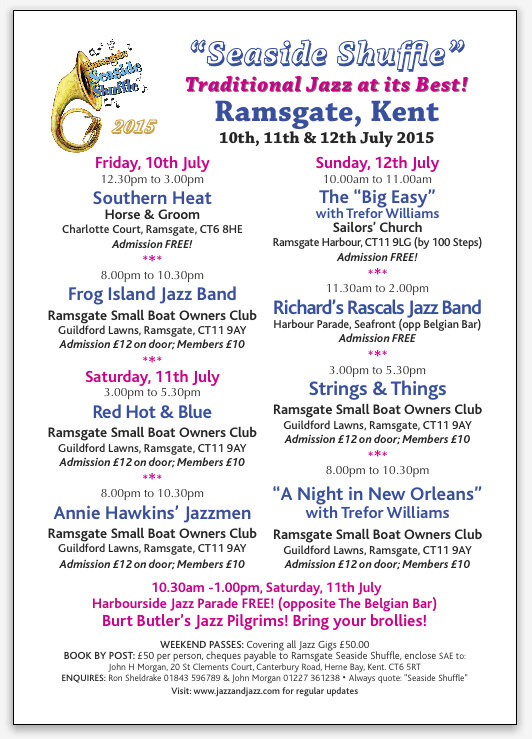 Just to wet your appetites, a Jazz&Jazz YouTube of another of Ramsgate Seaside Shuffle fans' favourite bands who featured at the 2014 festival.
Peter M Butler
Editor & Proprietor Jazz&Jazz
(Photos & YouTube © Peter M Butler, Jazz&Jazz)
Please follow and like us: