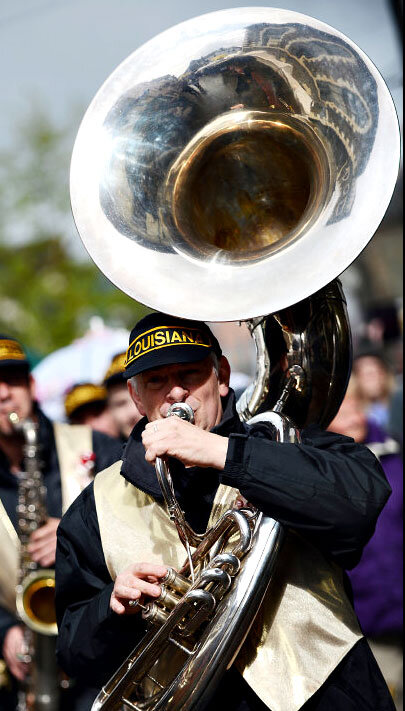 With its 2015 programme, Keswick promises a UK festival to challenge our Continental "rivals". Graham Hughes recently posted: "Jennings Keswick Jazz Festival festival now has a website. Do tell everyone about it. It'll be really fun. Hoping to make this year the best ever, and sow the seeds of a revitalised festival that will continue for years to come to showcase all the great new bands that are popping up all the time. Grand aspirations I know!"
The Festival Website Introduction spells it out:
"Firmly established as Britain's foremost celebration of traditional, New Orleans, swing and mainstream jazz.
"Fabulous international guests and top UK talent in this large and warm-hearted gathering of people who all love to listen and dance to the great music that the Keswick Jazz Festival is renowned for.
"Over 90 inspiring performances in this four day feast of jazz, with a further three days of concerts in Theatre By The Lake preceding the main festival.
"Music from days of jazz when it began – Jelly Roll Morton and Kid Ory, and from the glory days of traditional jazz in the UK – Midnight Follies, Chris Barber, Ken Colyer, to the fat and hip-swinging music of the New Orleans brass bands and Cajun style bands, also the jumping sounds of the jive bands, intimate  gipsy jazz, powerful and inspiring vocalists, some of the finest stride pianists you'll hear in the UK… the list goes on."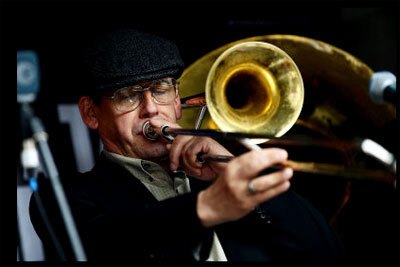 An Array of New Jazz Stars and Bands

When if comes to the future of jazz, how about this for a selection of just some of the younger jazz stars appearing at Keswick (hit the links to discover more):
Richard Exall / Amy Roberts Quintet
Baby Jools and the Jazzaholics
Brownfield / Byrne Hot Six
Richard Bennett / Adrian Cox Band
Ben Cummings
Craig Milverton
Michael  McQuaid
Jamie Brownfield
Best see for yourselves so visit http://www.keswickjazzfestival.com without delay!
Please follow and like us: