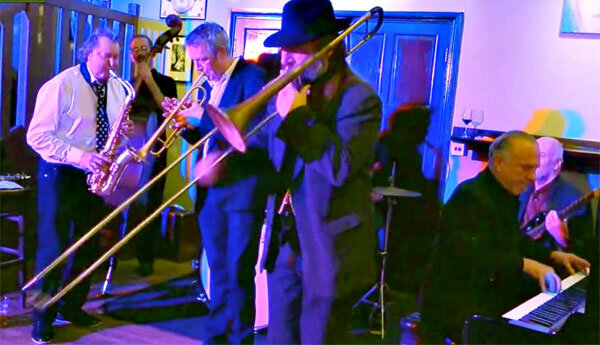 On Thursday, 4th December, Sammy Rimington made a hugely acclaimed return to The Black Bottom Club in Northampton, along with Finlay Milne, Mike Owen, John Richardson, Brian Harding, Colin Richardson and Ivor Johnson. Since he last played the club it's taken on a new dimension and incorporated "Aunty Ruth's Private Members Bar".
Besides festival appearances, for the past few years I've made it to Sammy's gigs in Chilham, Kent, where I was also privileged to attend his book signing in March, 2013. But this year I couldn't make it to Chilham and so was over the moon to hear about his "Aunty Ruth" gig within striking distance of my new address.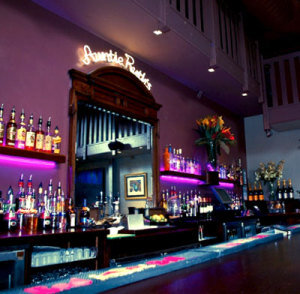 A Wonderful Evening
So thank you Sammy and Louise for the big welcome on the night. And thank you also to Tad Newton for coming along with me and navigating me through the Northampton maize to the hidden venue!
Creative Editing
Like so many jazz clubs, The Black Bottom Club isn't the most conducive for filming but with some "creative" editing I hope I've captured the ethos of a wonderful evening in the following YouTubes.


Peter M Butler
Editor & Proprietor, Jazz&Jazz
Caught on Camera!
Photos & YouTubes © Peter M Butler, Jazz&Jazz
Please follow and like us: