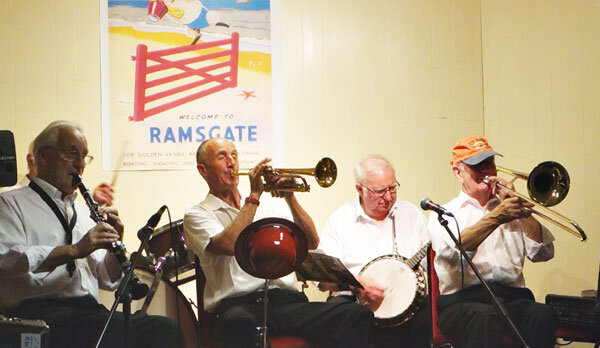 Ramsgate Seaside Shuffle welcomed back Colin Kingwell's Jazz Bandits for the July, 2014 Festival on Saturday 12th July.
Colin was on top form as usual and Jazz&Jazz is pleased to present not only a YouTube of the band playing "The Lilly of the Valley" but also one of those tall tale gems that Colin is well known for. To view the second YouTube simply click on the link below the first. Watch out for the twist at the end of the joke when Seaside Shuffle Committee member John Morgan adds a sequel!
All in keeping with the spirit and fun of Ramsgate Seaside Shuffle!
Click here to enjoy Colin's joke and John's rejoinder! 
Both YouTubes are best  viewed in HD.
 Photos & YouTubes © Peter M Butler, Jazz&Jazz
Please follow and like us: