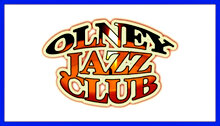 8.00pm TUESDAY 3rd JUNE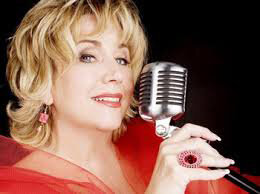 Susan Valliant Speer and her five piece band, The Moonlight Cafe Orchestra, bring their show "Swing Serenade" to Olney. The show celebrates the American music of the Second World War and includes some superb, swinging band arrangements featuring Alan Wakeman on sax, Richard Baker on trombone, Russell Swift on bass, Alan Savage on drums and yours truly, Alan Haughton on piano.
Don't miss out! Dancing and/or dressing up will not be discouraged. Tickets are available from the Carlton House Club (01234 711348) and our sponsors, Phonebox magazine and are very reasonably priced at £8 in advance or £10 on the door.
Don't forget, quality food is available – two main courses for £10! Booking is becoming essential so phone the club now on 01234 711348 to reserve a table.
Next month our Summer Jazz Bash is on Tuesday, July 1st at 8.00pm and features jazz legend Roy Williams on trombone, vocalist & gospel diva Denise Gordon, Tomas Pedersen on bass and Bobby Orr on the drums plus a special surprise guest on sax and yours truly on piano. Again, a bargain at £8 in advance and £10 on the door.
Don't forget to check out www.olneyjazzclub.com for more details of the club and its events; I have also put on site extensive photo galleries of past performances that are worth a browse.
Look forward to seeing you at the club soon,
All the best,
Alan Haughton
You can find Olney Jazz Club at The Carlton House Club, High Street, Olney, MK46 4BB. It runs on the first Tuesday of every month except for August, when we take a summer break. We're a very friendly club and no membership is required.
Please follow and like us: