My good Jazzers friends, Yoshio and Keiko Toyama, emailed me today about UNESCO'S International Jazz Day on Wednesday 30th, April, in Osaka, Japan, which has been selected as the "2014 Global Host City".
"International Jazz Day brings together communities, schools, artists, historians, academics, and jazz enthusiasts all over the world to celebrate and learn about jazz and its roots, future and impact; raise awareness of the need for intercultural dialogue and mutual understanding; and reinforce international cooperation and communication. Each year on April 30, this international art form is recognised for promoting peace, dialogue among cultures, diversity, and respect for human rights and human dignity; eradicating discrimination; promoting freedom of expression; fostering gender equality; and reinforcing the role of youth in enacting social change."
(International Jazz Day Website)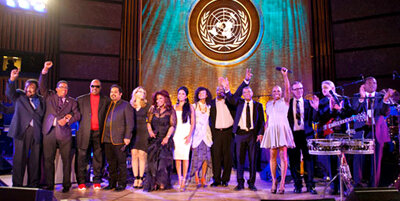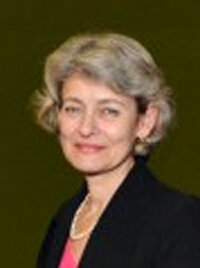 "Jazz makes the most of the world's diversity, effortlessly crossing borders and bringing people together. From its roots in slavery, this music has raised a passionate voice against all forms of oppression. It speaks a language of freedom that is meaningful to all cultures."
Irina Bokova,
UNESCO Director-General
"Jazz has the power to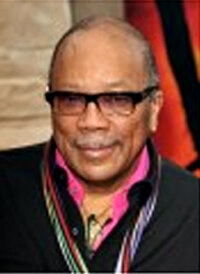 make men forget their differences and come together… Jazz is the personification of transforming overwhelmingly negative circumstances into freedom, friendship, hope, and dignity."
Quincy Jones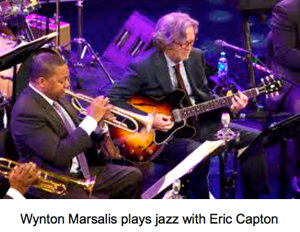 "Certain music, jazz in particular, has the ability to make you a better citizen of the world. It helps you expand your world view and gives you more confidence in your cultural achievements. Improvisational jazz teaches you about yourself while the swing in jazz teaches you how to work with others." Wynton Marsalis
Celebrations are to include an "All Star Global Concert" to be webcast live around the world. Hit these links for full details and timings:
The International Jazz Day Global Concert 2014
Global Celebrations
UNESCO and The Thelonious Monk Institute of Jazz have organised a day long series of educational programs as part of the official events which will be opened with a solo performance by non other than Yoshio, who is deservedly announced as "renowned trumpet player and President of the Wonderful World Jazz Foundation Nihon Louis Armstrong Kyoukai". 
Yoshio tells me that the Trumpet Fanfare he has selected will be "West End Blues"!
This will be followed by a series of topics, including a discussion with UNESCO Artist for Peace Marcus Miller and UNESCO Goodwill Ambassador Herbie Hancock focusing on the ability of musicians and other artists to effect positive social change where it is needed most.
I have only included highlights here so be sure to spend time exploring the brilliantly informative website. It includes great videos and wonderful photos. A job truly well done: http://jazzday.com
Peter M Butler
Editor & Proprietor
Jazz&Jazz

Please follow and like us: