I was delighted to receive a surprise seasonal package in the post just the other day – Clare Teal's latest CD, "Jing, Jing-a-Ling".
Accepted by many as the UK's finest jazz singer and twice voted British Jazz Singer of the year, "Jing, Jing-a-Ling" is Clare's first Christmas album and her twelfth album overall.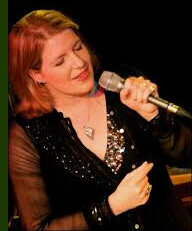 "It's a twinkling Christmas offering with something for everyone. Clare and the band have excelled themselves with this sparkling mix of old chestnuts, unearthed treasures and Yuletide originals guaranteed to get you into the holiday spirit.
"Songs include the joyously catchy 'Jing, Jing-a-ling', the divine and long forgotten 'December' here given a beautiful Latin twist, 'The Twelve Days of Christmas' as you've never heard it before plus three brand new Teal Field originals – 'Skating On Thin Ice', 'The Feeling's Right' and the stunning 'A Little Whisky' – a cosier fireside ballad you'd struggle to find." (Manilla Public Relations)
More about Clare
• Our very own Queen of Swing celebrates the music of her heroines, the leading lights of the jazz and big band world Ella Fitzgerald, Peggy Lee, Judy Garland, Doris Day and many of their illustrious contemporaries.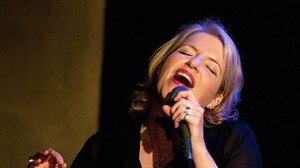 • The multi award winning singer and BBC Radio 2 broadcaster demonstrates also the influence these characters have had on her own acclaimed catalogue of work.
• Known for her knowledge and love of the Great American Songbook and more recently The Great British Songbook.
"Clare Teal us the only singer around with the kind of touching, humorous tone, jaunty and effortless phraseology to get anywhere near the might that was Ella Fitgerald" – Jazzwise
"Wonderful. Worth raving about" – Sir Michael Parkinson
"Please go out and buy Clare Teal's record!" – Michael Bublé
"The new first lady of Jazz" – Independent
 To sample tracts from "Jing, Jing-a-ling" and to order your CD visit: http://clareteal.bandcamp.com
You can find out more about Clare on her website: http://www.clareteal.co.uk
Please follow and like us: