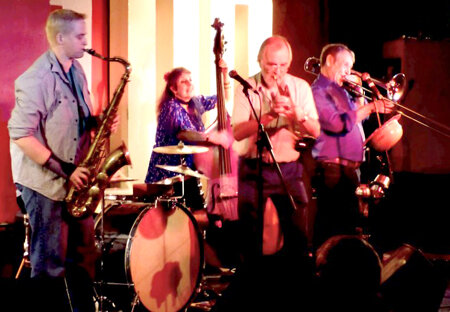 Sadly I couldn't make it to The 100 Club on 19th September for saxophonist Sarah Spencer's final gig of her 2013 UK Tour.
A crying shame because, born in the UK, Sarah now lives in Connecticut, USA, and plays New Orleans Revival Jazz. Her heroes are Captain John Handy and Emanual Paul. What's more, she sings Classic Blues from the 1920's and 1930's.
But my colleague and fellow jazz photographer Laurence Cumming didn't miss out and took some awesome photos of Sarah and the class musicians who starred with her.
Yet in featuring Laurence's photos, I can't help but lament yet again that Thursday Lunchtime Jazz at The 100 Club will come to an end in December.
Photos © Laurence Cumming
Please follow and like us: