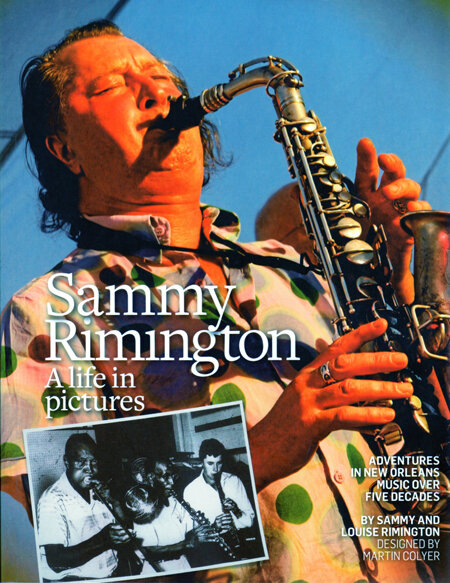 "I have known Sammy for over fifty years and he has never lost his passion for New Orleans music."

Those poignant words, taken from Mike Pointon's foreword to Sammy's newly published book, "Sammy Rimington A Life in Pictures", epitomise the man about whom The New York Times wrote: "Sammy Rimington's playing demonstrates the clarinet's matchless range of funky virtuosity, which makes jazz's past as real as its future."
I count myself privileged to have been invited along with so many of his fans and fellow musicians to Sammy's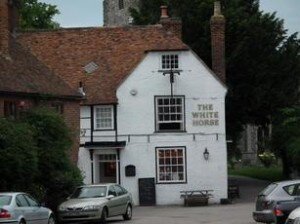 book signing evening on Wednesday,
27 March, at The White Horse, Chilham, Kent, where Chilham Village Hall has long been one of his favourite jazz venues.
So here are just a few of my photographs capturing a truly magical evening hosted by Sammy and Louise, especially as those few words from the New York Times "which make jazz's past as real as its future" sum up my own hopes and endeavours for the future of New Orleans Revival Jazz.
 Sammy Rimington: A life in Pictures is now avaliable!
 Price: £30 + postage £5.30 sent within the UK.
 If you like to place an order please contact us on  sammywhammy@tiscali.co.uk
 Best Wishes
Sammy and Louise
"Sammy, a Special Talent"
Please follow and like us: