Like me, Fred Bromfield has a very special love for real McCoy New Orleans Jazz. His style, which he describes as "a visceral and raw expressionism capturing the spontaneity and freedom of traditional jazz" is very different from mine but I love his jazz art.
So here are two more of Fred's jazz paintings.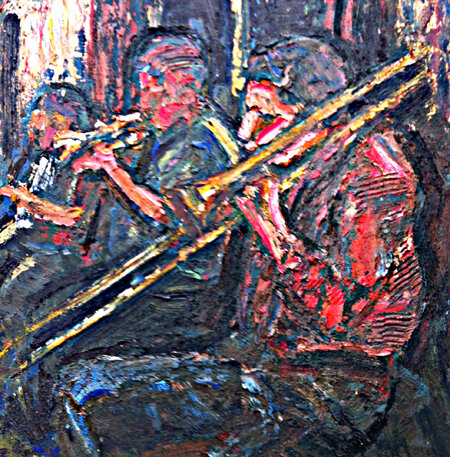 "Pete Curtis's New Orleans Echoes"
Although based in East Sussex, England, Fred's painting of Pete Curtis's New Orleans Echoes is for me faintly reminiscent of  jazz paintings from a bygone era in New Orleans' famed Preservation Hall.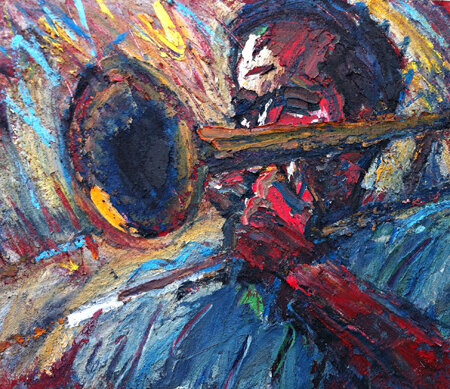 Alex Gardiner on Trombone
Fred's rendition of his good friend, Alex Gardiner on "tailgate trombone playing earthy gutbucket" jazz with Trefor William's Select Six at Ramsgate Seaside Shuffle 's March gig. There's a certain fiery emotion in this work! Fred should know, he once played trombone himself.
For further information about the availability of Fred's jazz art you can either email:  [email protected] or [email protected]
Please follow and like us: