It's here! It's NEW! Banjoist David Price has launched David Price Swing Thing, "a truly swinging affair" starring Dave on Mega Banjo, Tim Huskisson on piano/clarinet, Roger Curphey on double bass and Henry Harrison of Winchester Cathedral fame on drums.
Swing Thing is a professional quartet that's different to the usual run of the mill and when it comes to David's Mega Banjo and it's unique, amplified yet mellow sound – along with his crooning vocals – hearing is believing!
The quartet plays a selection of great jazz classics along with Broadway standards – with some very interesting interpretations.
Essex based, the Quartet is prepared to travel!
Call David on 01277 824616; Email: dvprice@live.com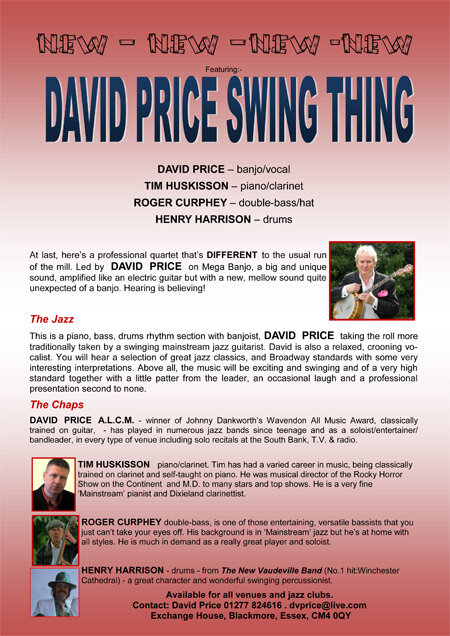 Please follow and like us: