Welwyn Garden City's Shamrock Club was packed on Sunday, 18th December, for Barry Palser's Annual Christmas Party with his Savoy Jazzmen. Always a popular event, jazz fans enjoyed dancing, Heads 'n' Tails and Bridget's delightful mince pies.
Geared up for the gig in Xmas Garb, Barry's band included Allan Bradley on trumpet, Peter Gregory on banjo and guitar, Peter Baker on Double Bass, John Tyson on drums and special guest from The Chris Barber Big Band, David Horniblow on clarinet and saxophone. Tony Lodges (washboard) and Nobby Clark (vocals) starred in cameo performances.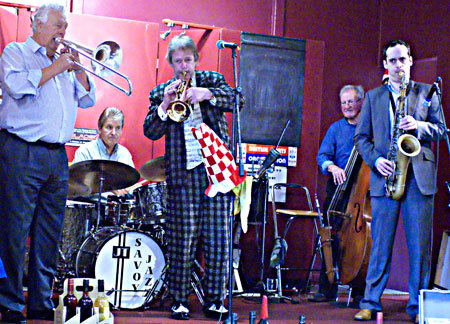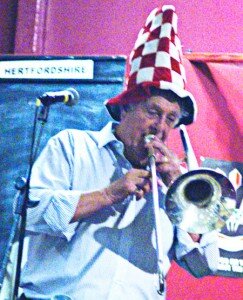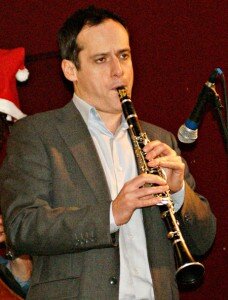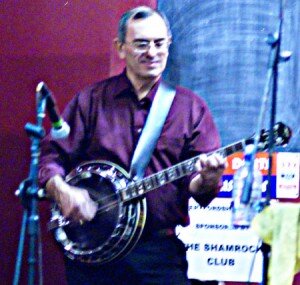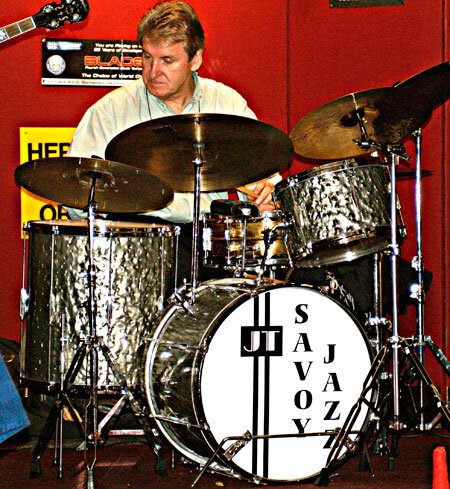 From top: The Savoy Jazzmen; Barry Palser; David Horniblow; Peter Gregory; Allan Bradley (left); Peter Baker (right); and John Tyson.
(Photos © Peter M Butler)
Please follow and like us: