Dennis Vick's Fenny Stompers did jazz fans proud at The Peartree Jazz Club Christmas gig on Monday, 19th December.  And so did club promoter Brian Smith (aka "Smiffy") with a special spread of nibblies and mince pies – plus his very own virtuoso performance  on washboard along with the band!
And here is the proof: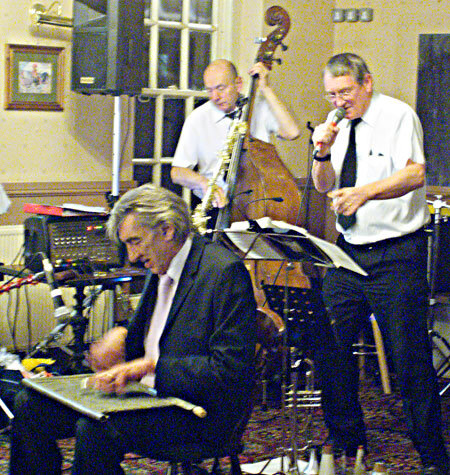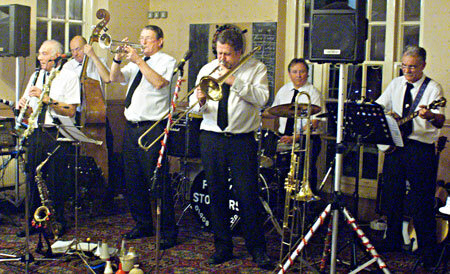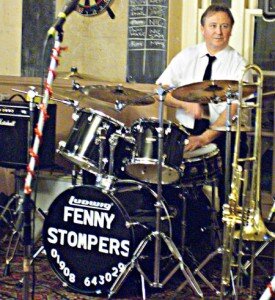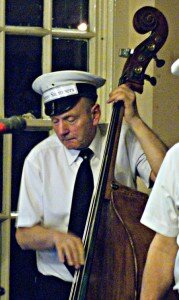 From the Top: "Smiffy" on washboard; The Band; Martin Horsfall on trombone; Dennis Vick on clarinet; Dave Marchant on trumpet; Brian Vick on guitar; Ken Joyner on drums and Dave Arnold on bass (Photos © Peter M Butler)
Christine's Stackyard Stompers will kick off the 2012 Peartree Club Programme at 8.30p.m. on Monday, 16th January, so make it a date in your diary to shake off the January blues. And be sure to watch this space for the 2012 January/June monthly Peartree Monday Jazz Club Programme.
So get along to The Peartree in Hollybush Lane, Welwyn Garden City, AL7 4JJ. Admission is only £6.00. For more information phone Smiffy on 01707 880569. As Dave Rance says "Smiffy's doing a great job for British Jazz".
Please follow and like us: