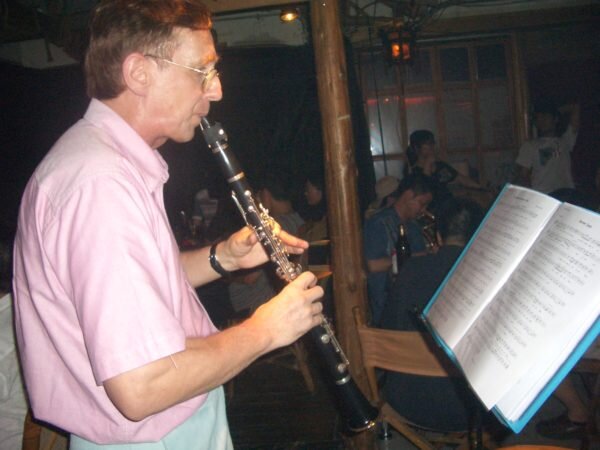 Douglas Mitchinson, "The foreign devil blowing a black stick!"
Douglas messaged me from China:

"We're in lockdown mode due to the Coronavirus, so it's a
great opportunity to get things done.
"Today I've scribbled a few words about me blowing the clarinet when I first arrived in China. There's not much jazz, but then again jazz as we know it is virtually never heard.
"Anyway, make of it what you will, I include four photos to accompany the script.
[Read more…]