Jazz Art & YouTubes & "Gripping Yarns"

THE JAZZ&JAZZ WEBSITE

and

JAZZ&JAZZ YOUTUBES

are dedicated to promoting Jazz
for Bands, Musicians and Fans.

Our aims are to:
[Read more…]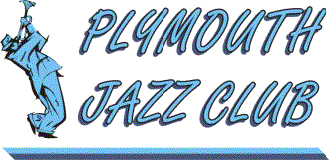 Plymouth's Premier Jazz Venue Founded 1984
PRESENTING JAZZ LIVE AND ALIVE
Jazz&Jazz is delighted to support Plymouth Jazz Club

*** *** ***
[Read more…]
Filmed at Lemsford Jazz Club,
Sunday 11th August, 2019
[Read more…]
With Henri Harrison's Hotshots.
A Lemsford Jazz Club Special!
Washboard Duo Spellbinder
August, 2019.
[Read more…]
FOCUSING ON THE MARCHING BAND AND RENT COLLECTING CEREMONIES 2014/2018
[Read more…]
[Read more…]
I was sad to read in the August Edition of Just Jazz Magazine that Dave Bartholomew passed away on June 23rd aged 100.
An early Jazz&Jazz YouTube featuring fun and "harmony" at
Brian Smith's erstwhile Peartree Jazz Club, Welwyn Garden City.

"Smiffy" has since moved on to run The Lemsford Jazz Club.
Peter M Butler
Editor Jazz&Jazz
YouTube © Peter M Butler