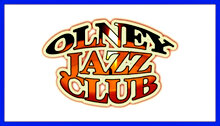 Tuesday May 2nd 8.00pm
The Ben Holder Quartet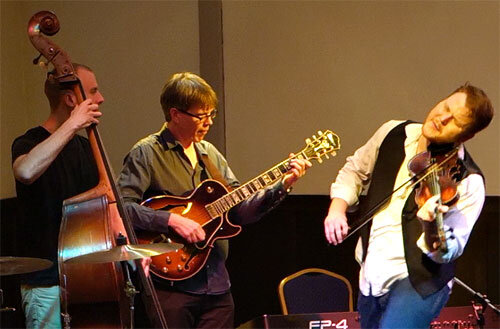 Ben Holder is one of the most gifted and exciting young jazz violinists in the UK. Taught classically from the age of six, he studied at the Birmingham Conservatoire. During his classical studies, Ben began listening to Jazz – classic masters such as Benny Goodman and Oscar Peterson and of course the great jazz violinists including Grappelli, Joe Venuti and the awe inspiring Stuff Smith. Alongside his early studies and later at college he embarked on a detailed analysis of these musicians techniques and the way in which they merged this most classical of instruments into the jazz idiom. Ben's innate sense of swing rhythm (something which often eludes classical players) stems from those early listening sessions – and his various awards bear testimony to his abilities. A first call jazz violinist for many of the North's top bands and studios.
Along with Guitarist, Jez Cook, Double Bassist, Paul Jefferies and Drummer – Malcom Garrett, The Ben Holder Quartet play swinging jazz from Louis Armstrong to Gershwin, Fats Waller to Grappelli, Ben's own originals to The Beatles and everything in between. All this is of course done with copious amounts of energy & excitement along with some beautiful ballads thrown in for good measure!
Overall The BHQ are about having fun and taking the audience along for the ride, with music that will make you want to dance all night, just like the early jazz shows of the 1920s. After all, we are nearly back in the swinging 20s once again!
Fully Booked but call in case of late cancellations!
All tickets £12/£10 in advance from Carlton House Club, High St, Olney.
Tel: 01234 711348 or Phonebox Magazine, Stanley Court, Olney.

*** *** ***