Jazz Art & YouTubes & "Gripping Yarns"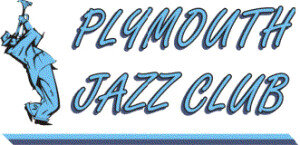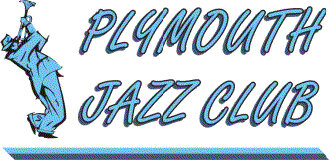 Founded 1984
Plymouth's Premier Jazz Venue
PRESENTING JAZZ
LIVE AND ALIVE
Jazz&Jazz is delighted to support Plymouth Jazz Club.
*** *** ***
I was delighted to catch up with Barnacle Bill playing in The Belgian Cafe during the 2014 Ramsgate Seaside Shuffle Festival just before he handed in his horn, announcing to the audience that, age 87, he was taking "early retirement"!
A few years back I visited The Alleycat quite frequently but circumstances prevent me getting to Denmark Street so often now.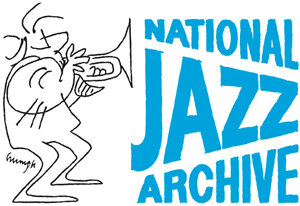 The National Jazz Archive June Newsletter is now available.
Features include: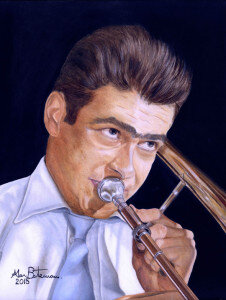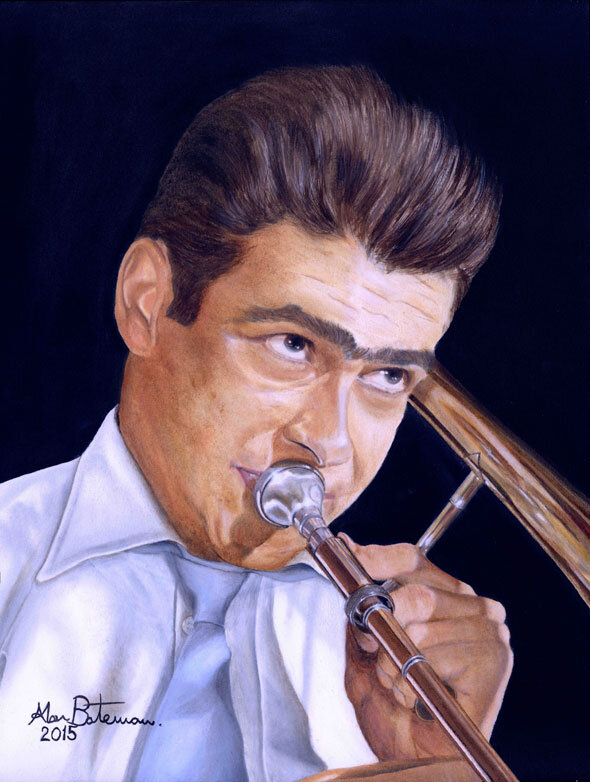 Sadly John Bennett is no longer with us. Yet another Jazz Great Star to depart the scene.
What better way to commemorate him than to repost Alan Bateman's magical portrait
of him back in his days with Kenny Ball and his Jazzmen.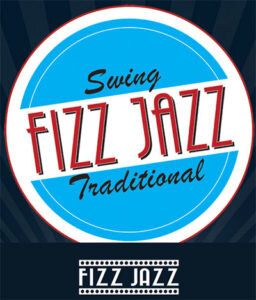 Jazz&Jazz is very much an international website. Here is a message I received from Cleber Guimaraes in Brazil: "I would like to introduce to you my band, Fizz Jazz. We play swing and traditional Jazz here in Sao Paulo".
Cleber, I'm delighted to feature Fizz Jazz on Jazz&Jazz so let's fizz together and why not begin with your YouTube which speaks more than words for you and the band!
On 4th June Jazz&Jazz featured:
The Big Debate: Is Jazz Facing "Doom & Gloom"? but concluded
"All Is Far From Lost!" 
To measure reaction I posted two follow up features on my Jazz&Jazz Facebook Page in two posts entitled: "Picking Up The Pieces" Parts 1 & 2. For those who prefer not to access Facebook, these are featured below.
A touch of Blues Magic at Lemsford Jazz Club on Sunday, 9th May, 2017.  [Read more…]
Martin Bennett's Old Green River Band reaching out for Chicago from
Lemsford Jazz Club, Hertfordshire.
The YouTube acoustics may not be the greatest, but heh! This is a village hall jazz club, not a recording studio and it was my privilege to be there. Great club, Smiffy!
Filmed on, Sunday, 9th May, 2017.
Peter M Butler
Editor & Proprietor Jazz&Jazz
(Photos & YouTubes © Peter M Butler, Jazz&Jazz)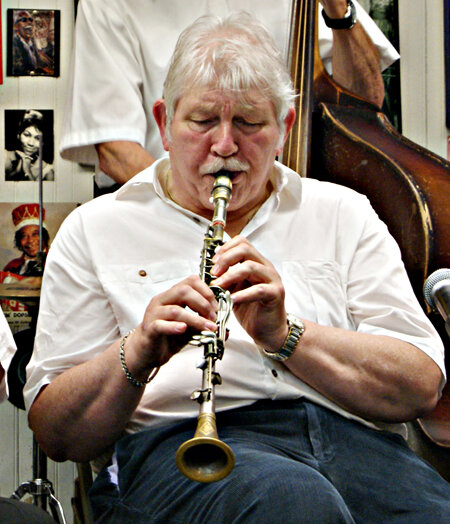 This is one of my very first YouTubes featured on Jazz&Jazz way back in 2013.
I have a two very special reasons for posting it again now.