Jazz Art & YouTubes & "Gripping Yarns"
"When Marimba Rhythms start to play
Dance with me, make me sway
Like a lazy ocean hugs the shore
Hold me close, sway me more."


Jazz&Jazz Features
 can have a far greater impact than
fleeting Social Media posts!

As Jazz&Jazz continues to grow I am reluctant to spend ever more hours reviewing and promoting events that Social Media already enables clubs, bands and musicians to promote for themselves. For instance, many already use my Facebook Jazzers Group for this purpose. In the UK there is also the monthly Just Jazz Magazine, The Jazz Guide and the Jazz Guide Website, not to mention other websites that carry comprehensive
lists of events.
To date I have created over 750 high definition Jazz&Jazz YouTubes from well over 1,000 MP4s – some containing multiple numbers – which I have filmed over the past four years. I release them for viewing after essential editing and then feature them periodically on Jazz&Jazz.
So here is an index of numbers already released in the Jazz&Jazz YouTube Series! This will be updated with each new Jazz&Jazz YouTube feature. [Read more…]
Jazz&Jazz YouTubes Part 18
A Birthday Special for Emile Van Pelt Back in May 2014



… no, not by Elvis, but by "

The Shake'Em Up Jazz Band"
from New Orleans

Assisted by Phil, Len proudly presents his portrait painted by Alan Bateman …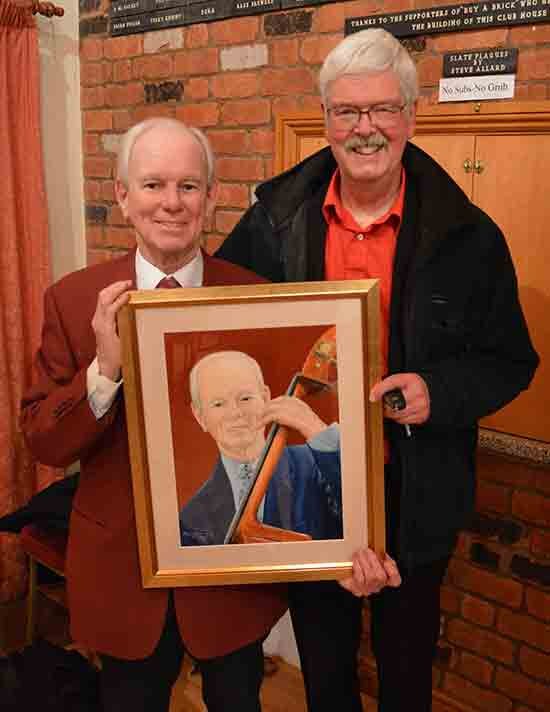 [Read more…]
Acrylics and YouTube explore Dimensions of Fun!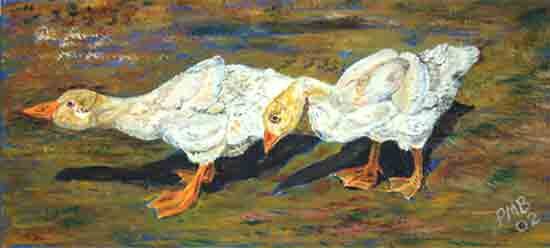 Gosling Patrol [Read more…]

The Sopranos is an exhilarating six piece jazz band, formed in 2015 by
reeds men
Chris Pearce and Andy Leggett.

They play a wide variety of swinging jazz with influences ranging from New Orleans, to Arlo Guthrie, via Sydney Bechet, Johnny Dodds and Jimmy Noone.
It was magical to film Tuba Skinny for a series of Jazz&Jazz YouTubes
during Fest Jazz, 2014, several of which I have featured on Jazz&Jazz.

Part 14 in the Jazz&Jazz YouTubes Series