8.00pm THURSDAY 25th APRIL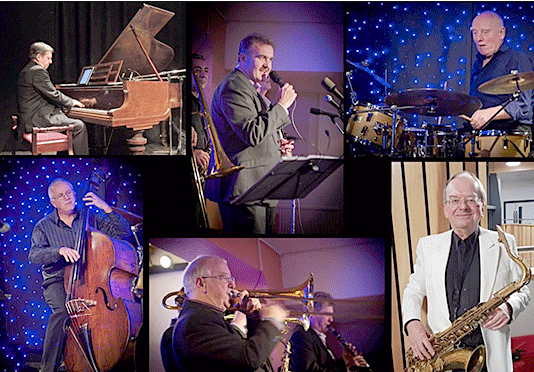 Tad Newton [trombone/vocals], Gary Wood [trumpet/vocals], Alan Haughton [piano],
Tomas Pedersen [bass], Ronnie Fenn [drums]
Special guest Richard Exall (clarinet/sax)
"BASIN ST TO HARLEM & BEYOND"
Celebrating the swingin' jazz of Armstrong, Basie, Ellington, Hines, Waller, Ory, Silver,
New Orleans, Chicago and New York.
Bedford Golf Club, Carnoustie Drive, Great Denham, MK40 4FF
Superb Venue • Real ales • Good Food
Tickets £10 in advance [£12 on door].
Tel: 01234 320O22.
Further information 01604 858549
Jazz&Jazz is grateful to Bedford Golf Club for their reciprocal support.