… Here's how and why you should book quickly!
Fest Jazz Welcomes Back Gunhild Carling!
Since she took Fest Jazz by storm two years ago, Gunhild has moved to San Francisco (for the Post Modern Jukebox). Initially her agent said Fest Jazz would be out of the question this year.
But Trevor Stent contacted her directly and she so loved Fest Jazz that she is coming back!
As well as being a "tornado" on the stage, Gunhild is also a very fine jazz musician with
exquisite phrasing – sometimes overlooked as some dare to describe her as
"just a multi instrumentalist show woman".

Book early for Fest Jazz and judge for yourselves!

The Eva Fernandez Trio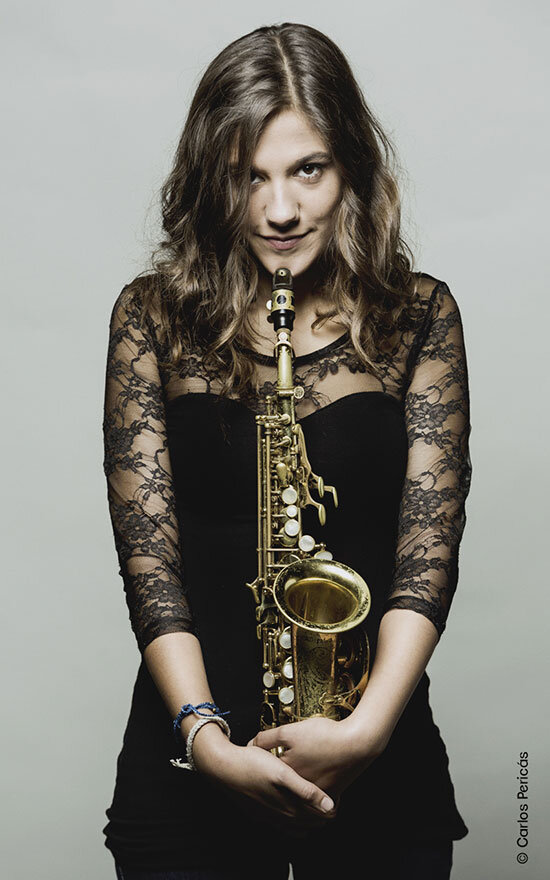 We are welcoming back Eva Fernandez who, as a young saxophonist, stole hearts alongside
Joan Chamorro and Andrea Motis during Fest Jazz 2014.
Then…
And now …

Prokhor Burlak & The Canal Street Band
From Russia Fest Jazz have discovered soprano sax player Prokhor Burlak who plays with
the young Canal Street Band from France. Here he is playing in Moscow.
Another Fest Jazz discovery!
Playing alongside Prokhor in the Canal Street Band will be the brilliant young French stride pianist
Jean Baptiste Franc

Fest Jazz 2019 also presents The Big Easy
Another young band with a very appealing singer!

The Mama Shakers are back…

following their successful initiation to Fest Jazz 2018 but with a slightly different line up:
Dorine de Wit…
makes a welcome return to Fest Jazz but with her new band, "Roadkill"!
Adding a touch of spice, The Sweet Peppers…
another wonderful young French band!
Bannan'Jug



An all-girl group discovered when Good Time Jazz were playing in the south of France.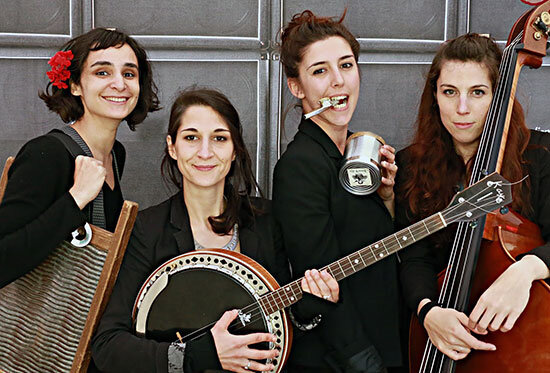 Malo Mazurié
returns but in traditional jazz mode. He is playing with Bernd Lhotzky a German stride and
ragtime pianist with amazing technique and swing:
Tad Newton's Jazz Friends
Well known to UK audiences and very popular at Fest Jazz 2018 (despite their shirts!)
… plus a host of other groups!!!
•   Buy your tickets on-line at: http://www.fest-jazz.com/tickets
• For more information write to: contact@fest-jazz.com
•   Tad Newton is running a coach from the UK with organised accommodation: tadjazzfriends@gmail.com
•   Brittany Ferries are again offering a Fest Jazz package:
https://www.brittany-ferries.co.uk/offers/ferry/events-festivals/fest-jazz-2019
•   The Fest Jazz Committee are expanding the infrastructure of the festival to make it more comfortable for spectators. Dancers to the sides of the stages for example and
more chairs everywhere!
•   The Swing Dancers will be back in their hundreds with free dance workshops
throughout the weekend.
Peter M Butler, Editor Jazz&Jazz
Commissioned by Trevor Stent & Fest Jazz 2019
Please follow and like us: