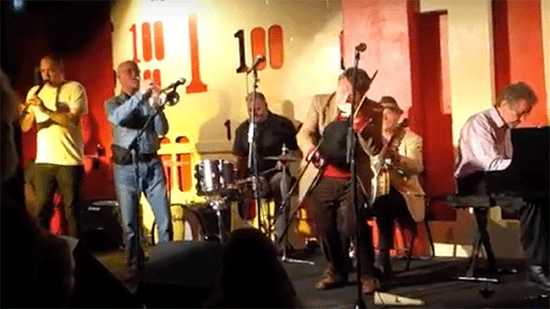 On 12th December, 2013, loyal jazz fans packed into the 100 Club on London's Oxford Street for the very last
Kay & Tony Leppard Thursday Lunchtime Session!
The 100 Club was never the easiest place for filming but with my flexible, innovative Lens Camera/iPhone combo I was able to capture the full band, despite ducking and diving between the central columns and amongst the crowded fans. I even managed some close ups and the atmospherics of this moving occasion counted just as much as the quality of the YouTubes.
Reminiscent of the old days, there was even dancing in the isles.
Will we yet see the same again?
Peter M Butler
Editor Jazz&Jazz
(Photos/YouTubes © Peter M Butler, Jazz&Jazz)
Please follow and like us: