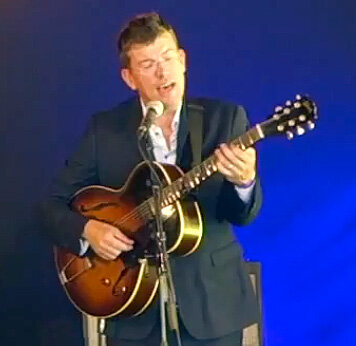 Dave Blenkhorn emailed me:
"Hi Peter, I'm the Aussie guitarist you filmed at Fest Jazz in Brittany in 2016. It's great to check out your videos and see you're a great supporter of the live jazz scene.
"Thank you so much for capturing my rendition of "I Cover the Waterfront". If its not too much trouble do you think you could email me the original video for my website. Or maybe there's an easy way to take it from the youtube? It's the way the music business is going so time to catch up!"
All the best
Dave
I replied that I would also refeature the YouTube here on Jazz&Jazz.
David Blenkhorn (Guitar), Sebastien Girardot (double bass) and Guillaume Nouaux (drums).
Peter M Butler
Editor & Proprietor Jazz&Jazz
(Photos & YouTubes © Peter M Butler, Jazz&Jazz)
Please follow and like us: