Ahoy There Jazz Fans
Following the success of last year's Jazz on the Great Ouse Cruises, the John Bunyan Boat Team are pleased to announce the programme for 2017.
Organised in association with with Olney Jazz Club, Conscia Jazz and The Barns Hotel,  the cruises feature top national and local jazz musicians.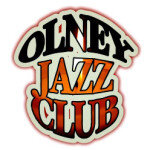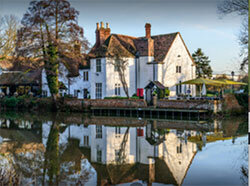 The May, June, July, August, September & October Cruises
Thursday May 18th
Gary Wood (trumpet/vocals) Alan Haughton (piano) Chris Green (double bass)
Thursday June 15th
Tom Syson Trio featuring Tom on trumpet with Edwin Ireland (double bass) Jacky Naylor (keyboards)
Thursday July 20th
Rachel and Friends featuring Rachel Hickey (vocals) Bill Meredith (piano) Nigel Emerton (double bass)
Thursday August 17th
Julian Marc Stringle (clarinet, sax) Alan Haughton (piano) Bobby Orr (drums)
Saturday September 2nd & Sunday September 3rd
Conscia Jazz Festival 2017 Weekend. The JB Boat will be providing Jazz Weekend Cruises from Sovereigns Quay.  Artists to be announced.
Thursday September 21st
Ben Holder (violin) Alan Haughton (piano) Tomas Pedersen (bass)
Thursday October 5th
Susan Valliant Speer (vocals) Alan Haughton (piano) Bobby Orr (drums)
The  two hour cruises leave from the moorings at The Barns Hotel, Cardington Road, Bedford: boarding at 7.15pm.
Tickets priced £19.00 can be booked via the website: www. Johnbunyanboat.org or by phone on: 01946 690 301
*** *** ***
A three course pre-cruise dinner price £19.99 can be booked in advance from The Barns Hotel (01234 270044). Drinks are available from the Riverside Tavern Bar.
Drinks and snacks are available on board the John Bunyan Boat and a Fish & Chip Supper price £8 or a Cheese and Biscuit Picnic box can be ordered in advance.
Mini Bus from Olney Market Place @ 6.30pm. Book in advance £10 per person.
Further details are available on our website; www.johnbunyanboat.org. To book a cruise click on "Public Cruises" from the menu select "special cruises" and when the calendar appears click on the date you are interested in.  Alternatively phone: 01946 690 301
Looking forward to seeing you on one of our cruises,
Graham Mabbutt
Commercial Director (Volunteer)
B&MK Waterway Enterprises Ltd
John Bunyan Boat Website: www.johnbunyanboat.org
Facebook: John Bunyan Boat
Twitter @johnbunyanboat
Please follow and like us: