Changes in New Orleans: Jazz&Jazz photographer Laurence Cumming visited New Orleans in May this year and captured a series of magical photographs which inspired me to revisit the photos I took six years ago during the 2010 French Quarter Festival.
Part 1 of "Focus on New Orleans 2010 & 2016" was published on Jazz&Jazz in July this year. 
Here is the continuation of our "Then and Now" New Orleans Photo Story.
FRITZELLS
CANDLELIGHT LOUNGE 2010

DONNA'S BAR 2010
I first met Leroy Jones at Donna's Bar back in 2010 shortly before it's closure. One of the photos I took on that memorable night later became the reference for my portrait of him, with a touch of artistic license of course.
FRENCH QUARTER PARADE AND BANDS 2010
FLASH FORWARD TO LAWRENCE'S  2016 PHOTOS
Laurence goes for close ups, ideal for capturing "Street Shots". Heads, shoulders and instruments. Many of the photos below are of musicians from "recently emerged"
New Orleans Bands. Some of them I know – some are members of my
Facebook "Jazzers Group".
But it would be interesting to see how many of them readers can identify.
You can answer this in the "Comments" Section at the foot of the post.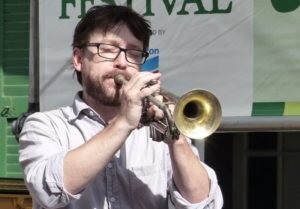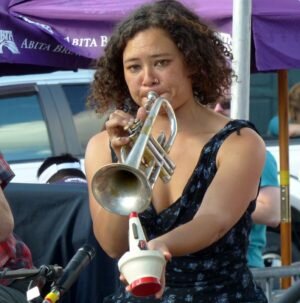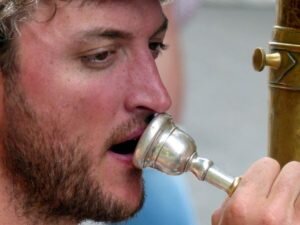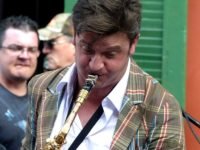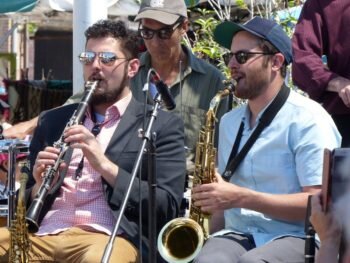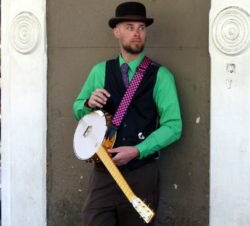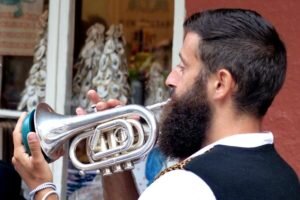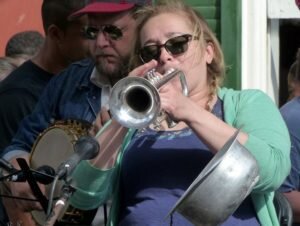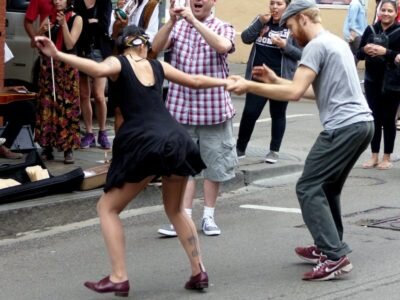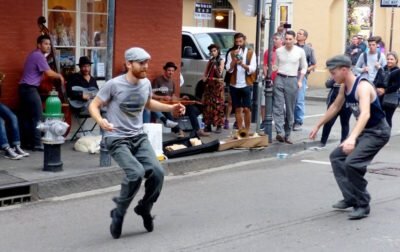 Peter M Butler
Editor & Proprietor Jazz&Jazz
Please follow and like us: