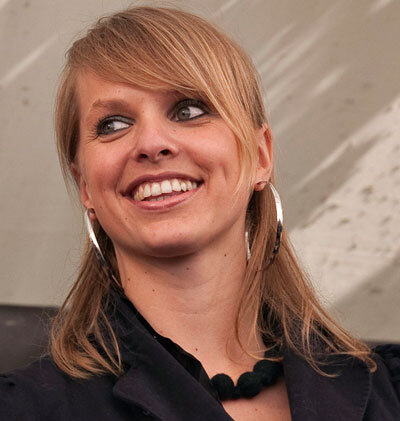 The Dorine de Wit Band with Jamie Brownfield is heading for Fest Jazz,
Châteauneuf-du-Faou, this July.
Along with Jack Cotterill (drums), Ian Cox (electric bass}, Mike Lunn (keyboard) and David Vaughan (sax), Dorine (banjo and vocals) and Jamie (trumpet) promise spectacular jazz, drawing on the influences of trad, swing, rock 'n' roll, ska and even the unknown. They promise an infectious stage presence and feel good factor!
This is a band with plenty of energy and – as they would say in Cornwall – "proper drinking music!"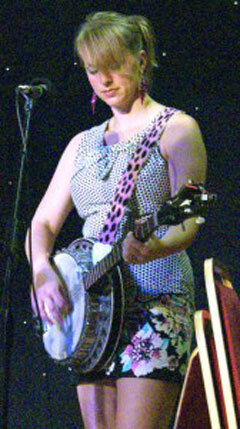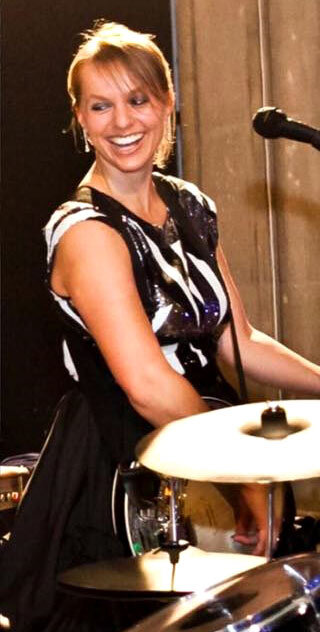 I have followed Dorine for several years – at the 100 Club and UK festivals. She is a stunner in every way, not least her bubbly personality on banjo and vocals.
Peter M Butler
Editor & Proprietor Jazz&Jazz
BOOKING
Booking online for the Festival only
Brittany Ferries have once again teamed up with Fest Jazz Organisers to offer a special weekend ferry crossing plus reduced entry to the festival.
Special weekend ferry crossing plus ticket offer. 
Don't delay, book online NOW!
See also:
Great Jazz, "Dizzy" Bands, Full On Fun Assured for Fest Jazz, 2016
"Beauty" and Ben Holder Set to Enthral Fans at Fest Jazz 2016
Fest Jazz 2016 Preview: Joan Chamorro & The Sant Andreu Jazz Band at Fest Jazz 2014
Newly Released YouTubes of The Sant Andreu Jazz Band Herald Countdown to
Fest Jazz 2016
Prelude to Fest Jazz, 2016: "I Remember Clifford" Eva Fernández, at Fest Jazz 2014
Re-Release! Fest Jazz 2016 to Feature Joan Chamorro's Incredible Sant Andreu Youth Band
Please follow and like us: