The Wonderful Music of
Miles Davis, John Coltrane & Cannonball Adderley 

Featuring Chris Ingham's Rebop
Friday 1st April – Tickets £25
Pizza Express Jazz Club, Dean Street, London, W1D 3RW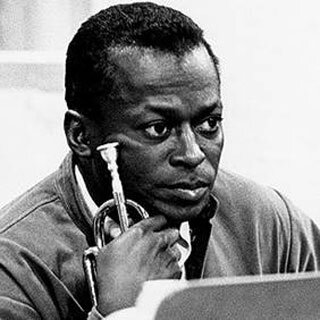 Miles Davis, trumpeter, bandleader, and composer is widely considered one of the most influential musicians of the 20th Century. Together with his musical groups, he was at the forefront of the major developments in jazz music, including bebop, cool jazz, hard bop, modal jazz, and jazz fusion.
Working first with Charlie Parker, then with the hard bop styles of the early '50s and his own
quintet of the late '50s, in 1959 he produced his masterpiece album "Kind of Blue",
introducing an unsuspecting jazz world to modal music (improvisations around
note series rather than chord sequences).
Featuring the classic tracks "So What" and "All Blues", the album highlighted the extraordinary talents of soon-to-be-legendary jazz greats, John Coltrane and Cannonball Adderley.
With a string of successful Hoagy Carmichael and Jazz at The Movies concerts and with his Rebop Ensemble playing to sell out audiences in last year's London Jazz Festival,
Chris Ingham on piano comes to Pizza Express Dean Street with
Rebop to evoke the style and sounds of the wonderful music of the
Miles Davis Sextet, plus their own imaginative
creativity and improvisations.
Paul Higgs – trumpet, Colin Watling – tenor saxophone,  Kevin Flanagan – alto saxophone,
Chris Ingham – piano,  Arnie Somogyi – bass and George Double – drums. 
"Rebop are one of the best bands in the country" East Anglian Daily Times
Pizza Express Jazz Club, Dean Street, London, W1D 3RW
Please follow and like us: