The Jazzaholics "revitalise" Jelly Roll Morton at
The Walnut Tree Jazz Club

Guesting with the band on clarinet Chris Tanner hailing from Australia via Copenhagen.
Baby Jools (drums, leader): Mike Owen (trombone): Jim Swinnerton (bass): Denny Ilett (trumpet), Brian Mellor (banjo); and special guest Chris Tanner (clarinet).
Note the "subtle" repositioning of the lens to focus on Baby Jools' drum solo. Max Collie had the right idea featuring Jools "on high" in clear view of the camera!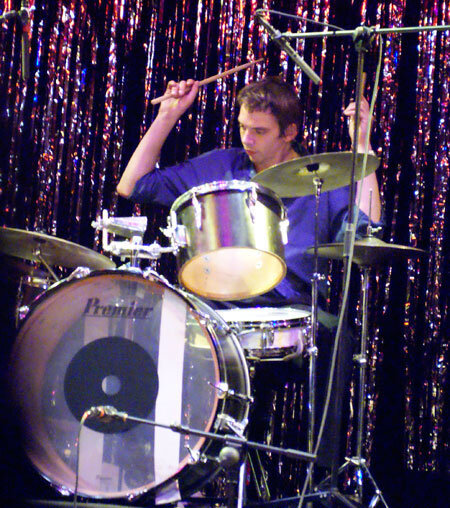 Peter M Butler
Editor & Proprietor Jazz&Jazz
(Photos & YouTubes © Peter M Butler, Jazz&Jazz)
Please follow and like us: