December Newsletter
Hello again everybody, welcome to the latest OJC newsletter.
We've some great gigs coming up!
December Gig
This coming Tuesday, 8.00pm, December 1st we feature The Bateman Brothers Jazz Band with their show highlighting the music of Louis Armstrong and His All-Stars.
The Bateman Brothers feature some of the top UK jazz musicians who have played with the Who's Who of British jazz over the years:
Trevor Whiting (clarinet ),
Craig Milverton (piano),
Nick Millward (drums), John Day (bass) and the eponymous top brass musicians
Ian Bateman (trombone) and
Alan Bateman (trumpet).
This is truly great value at £10/£8 in advance from the Carlton House Club, High St, Olney, 01234 711348,
and Phonebox Magazine, Stanley Court, Olney.
(Don't forget to book if you would like to eat).
Book tickets on 01234 711348
http://www.batemanbrothers.com

Featuring the Art of Alan Bateman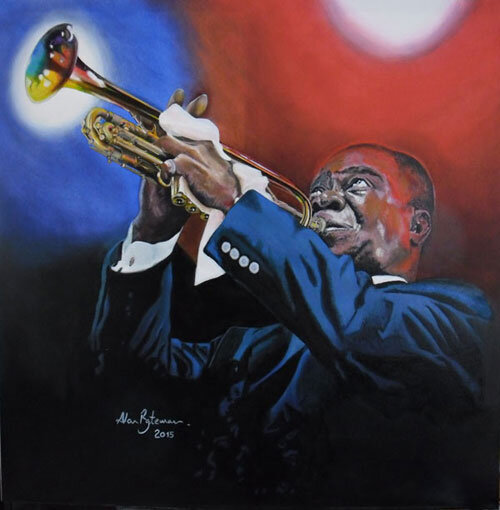 Coming soon to Olney in 2016
Tuesday January 5th
• Gypsy Fire – The Ben Holder Band featuring the virtuoso violinist.
£10/£8 in advance.
www.benholder.com
Tuesday February 2nd
• Julian Marc Stringle  – top clarinet/sax artist + the Alan Haughton Trio 
£10/£8 in advance
www.julianmarcstringle.com
www.alanhaughton.com
Tuesday March 1st
• "Jazz at the Movies" with top vocalist Joanna Eden with the Chris Ingham Trio 
£10/£8 in advance
www.joannaeden.com
Tuesday April 5th
• Brian Turnock's New Orleans Z'hulus
All tickets are great value at £10/£8 in advance from Phonebox Magazine, Stanley Court, Olney or The Carlton House Club, High St, Olney 01234 711348
Check it all out at www.olneyjazzclub.com
Hoping to see you at the next OJC gig with The Bateman Brothers,
Cheers,
Alan
Olney Jazz Club
www.olneyjazzclub.com
olneyjazzclub@gmail.com
Please follow and like us: