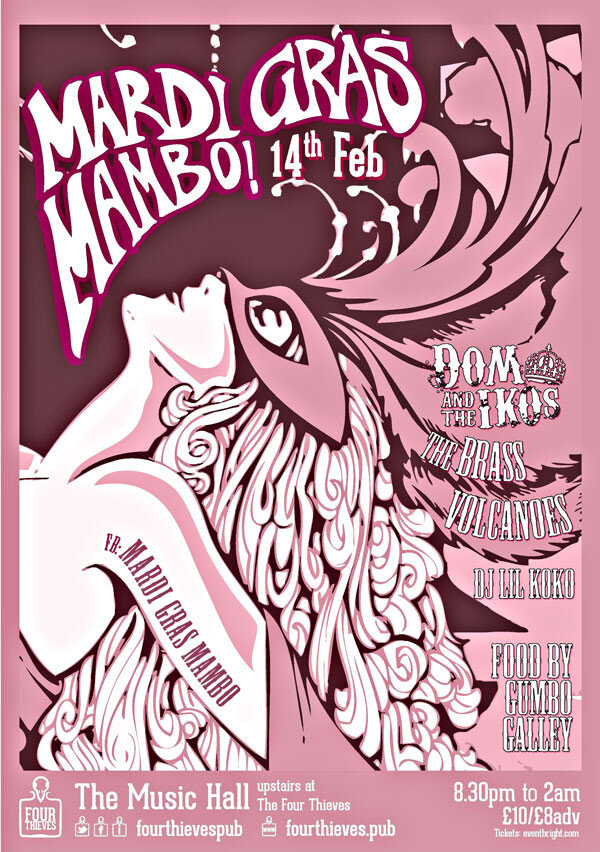 Ever since their explosive monthly Monday (and Thursday) Mardi Gras nights at
Ronnie Scott's from 2008-2011, to the current fortnightly Iko's New Orleans
Music Shop jam sessions at The Alleycat, Denmark Street, Dom Pipkin and
Jazz DJ Lil' Koko have been bringing the music of New Orleans to London fans.
Theirs is a mix of early 20th Century jazz, 40's and 50's Rhythm'n'Blues, funk
and brass bands.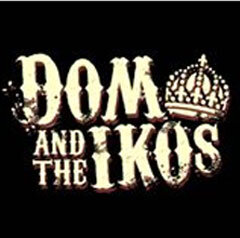 I first met Dom back in 2008 playing with The Fallen Heroes at a gig out in the sticks close to Faversham, Kent. A brilliant pianist, I have heard him turn youngsters' hearts to jazz with a medley of classical music, morphing into modern pop and then, brilliantly, into New Orleans Revivalist Jazz. That got them dancing! For a while recently Dom "doubled" as Paloma Faith's pianist and musical arranger but upon returning full time to his beloved Ikos Quintet he arranged the launch of their latest CD at London's Phoenix Artists Club.
Lil' Koko fell in love with New Orleans back in 2010 and lived there for a while. She has visited The Crescent City each year since and has built up a heaving vinyl collection that regularly gets spun across London at her various residencies. Lil also features a magical weblog on her New Orleans adventures and her love for jazz greats such as "Buddy" Bolden, Sidney Bechet, Duke Ellington, Fats Waller, Louis Armstrong, Mlles Davis, James Booker, Professor Longhair and Dr John …  but more of that in a later post.
Now Dom's and Lil' Koko's hearts are more than ever in bringing New Orleans to London and currently Mardi Gras in particular, because it's that time of year.
So Jazz&Jazz is pleased to announce "Mardi Gras Mambo" at The Four Thieves, London, on Saturday 14th February, 2015, 8.30pm till 2.00am.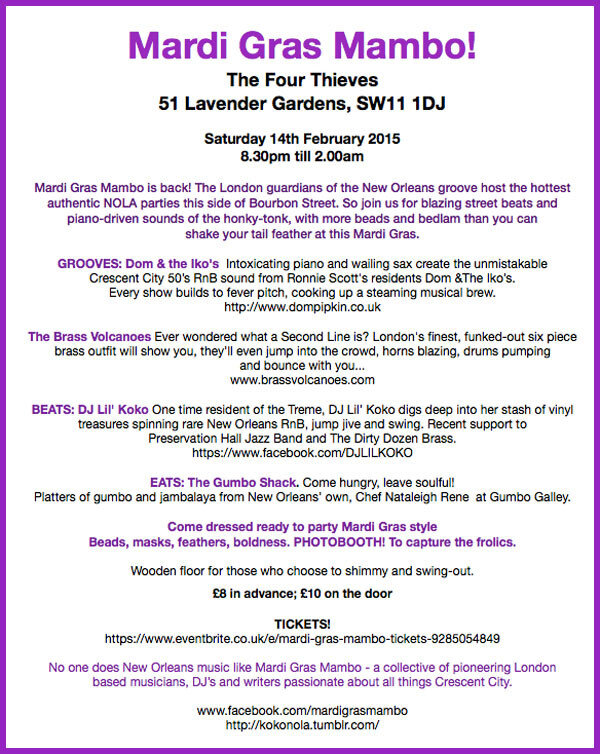 Mardi Gras Mambo Links:
Tickets: http://www.eventbrite.co.uk/e/mardi-gras-mambo-tickets-9285054849
https://www.facebook.com/events/1535869166682007/?fref=ts
https://www.facebook.com/mardigrasmambo?ref=hl
https://twitter.com/mardigrasmbo
Photos & YouTube © Peter M Butler, Jazz&Jazz
Please follow and like us: