Where is the  jazz fan who doesn't rate Colin Bowden as star drummer in the tradition of the New Orleans greats?
And yet drummers are invariably hidden from view at the back of the band behind the line up of brass and reeds.
I have had the immense privilege of photographing Colin live on several occasions with a view to including him in my pantheon of jazz portraits. And so, jazzers, please help me to select which of my following photographs of Colin you would prefer for his portrait in acrylics.
Photo No 1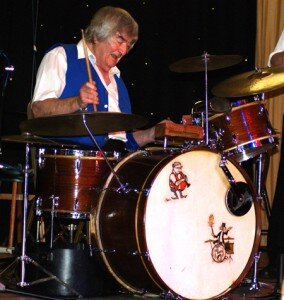 Photo No 2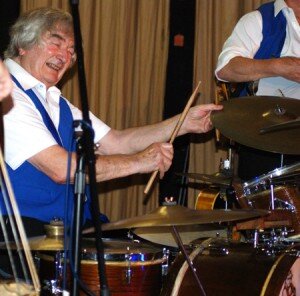 Photo No 3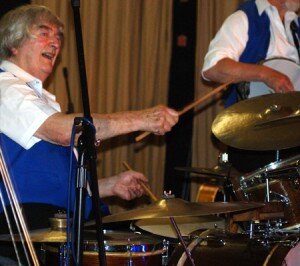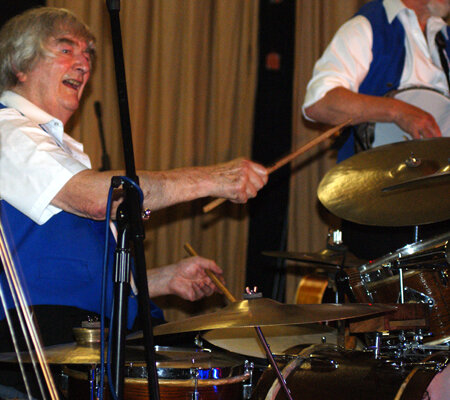 Photo No 4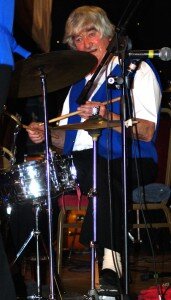 To make your choice simply post in the comment box below your preferred photo numbered 1 to 4 from the top.
To help you make your choice, here is a wonderful clip of Colin in a spectacular drum solo with the Delta Jazz Bandin Duisburg, Germany: http://www.youtube.com/watch?v=a3foG9N0jpg 
(Photos © Peter M Butler, Jazz&Jazz)
Please follow and like us: